Hole 9 - Par 5
---
---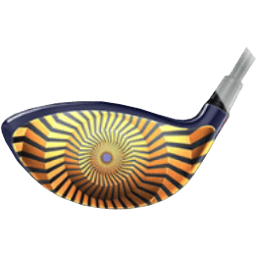 ---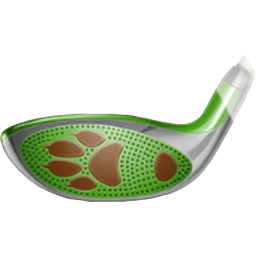 Black Path
This path shows two variations. With headwind, put your drive as close to the end of the first fairway as possible. From there, play a wood with plenty of distance, bouncing over the next patch of rough and leave yourself with a wedge for the eagle. If you get sidewind though, you can overpower your shot with max topspin and bounce over to the next fairway. The second shot will be either a wood or long iron.
White Path
With sidewind or tailwind, you can bounce your drive over to the island on the left. The island is shaped like a bowl so it will keep the ball in play quite easily. For the second shot, you'll need a wood with a lot of distance to carry the rough and get to the green in two.
Blue Path
With tailwind you can go directly to the second fairway with topspin and leave yourself with a long iron to the green. You'll need to use a Berserker or Snow Globe to pull this shot off.
---
---