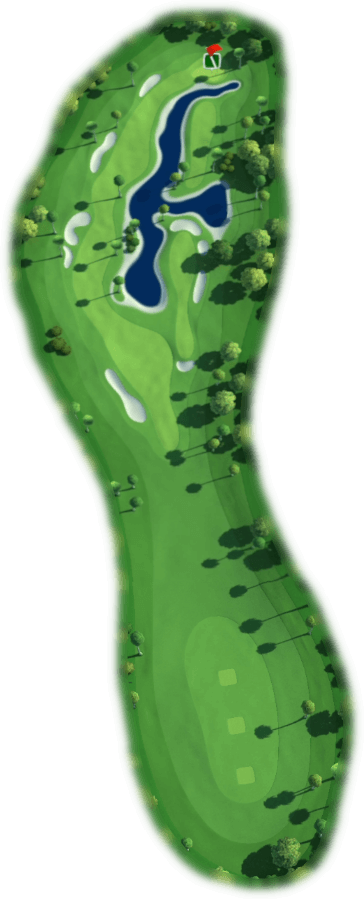 Hole 7 - Par 4
---
---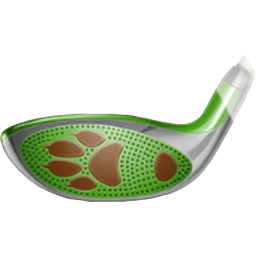 Black Path
A very tough par 4 that requires you to put your drive in the fairway or you'll have a hard time making the green in two. Without tailwind, go short and use a Big Dawg or Cataclysm to get to the green on your second shot. Use 5-6 bars of backspin and bounce over the water to the green.
White Path
This is only really an option with a left to right wind or a tailwind. Go directly to the second fairway on the right. From there, you'll have a long iron to the green which you can bounce over the water or land directly on the green (which will require a lot of backspin to hold.)
Blue Path
With a right to left wind you can play up the left fairway. Keep in mind that the trees along the water are in play so you need to setup your second shot in a place where they won't block you out. You can also curl around them. This is a hard line to make an eagle from.
---
---