Hole 1 - Par 5
---
---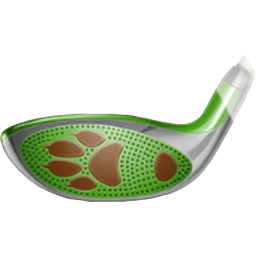 Yellow Path
The best way to go as long as you have enough distance / wind to reach the green on your second shot. You'll need to place your drive as close to the end of the fairway as possible to have a chance. Land your second shot in the rough and have it roll out onto the green.
Red Path
Without the needed tailwind on your second shot you'll have to lay up at the end of the second fairway. This should leave you with a short iron or wedge into the green.
White Path
Might be possible to go this way from the first tee but still a stretch to pull off. Playing this way from the back tees is borderline insanity.
---
---